REPRESSES: MOOSE BLOOD/ DEPARTURES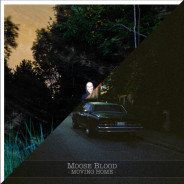 We have just launched preorders for a couple of records that have been out of press for quite some time now! Moose Blood's "Moving Home" 7″ is now on it's 3rd pressing, and Departures/ Moose Blood split 7″ is on it's 2nd. There's package deals available for all colours of vinyl, plus a few record and tshirt deals with the leftover shirts we have from the last pressing of these records.
Release date is October 6th, they should be shipping on/ before that date, and Moose Blood will have copies for their album release shows!
Moose Blood – Moving Home 7″ 3rd Press
Frosted Clear w/ Blue Haze /200
Transparent Green /300 (Banquet Records exclusive)
Ultra Clear w/ Blue and Green Splatter /1000
Departures/ Moose Blood – Split 7″ 2nd Press
Opaque Yellow /150
Marble Orange /350
DEPARTURES JAPAN TOUR OCTOBER 2016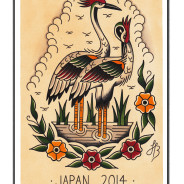 Quite honestly one of the most unbelievable tours to come together, but it is all confirmed and we are incredibly proud to announce that Departures will be touring Japan this October!
Massive thank you to Keisuke from Cut The Tension Records for helping us get this booked and turn it into a reality.
The dates are:
October 8 – Koriyama, Fukushima @ Peak Action
October 9 – Hatagaya, Tokyo @ Heavy Sick
October 10 – Numazu, Shizuoka @ Speak EZ
October 11 – Kyoto @ Gattaca*
October 12 – Nagoya @ Club Zion*
October 13 – Shinjuku, Tokyo @ Nine Spices*
* w/ Otus
Poster by Jon Betts
VALES UK TOUR + READING AND LEEDS APPEARANCES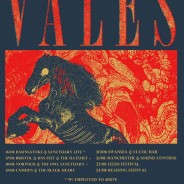 Vales are back on the road in the UK for the first time since 2012 with a string of shows leading up to appearances at both Reading and Leeds Festivals on the Lock Up stage! You'd have to be completely mental to miss them play, here's the dates to help avoid that -
August
16th Sanctuary Live, Basingstoke w/ Employed to Serve
17th The Exchange, RNS Fest, Bristol w/ Maths, Svalbard, We Came Out Like Tigers, Crows An Wra
18th The Owl Sanctuary, Norwich w/ Maths
19th The Black Heart, Camden w/ Employed to Serve
20th Static Bar, Swansea w/ Svalbard
21st Sound Control, Manchester 14+
22nd Leeds Festival Lock Up Stage
24th Reading Festival Lock Up Stage
Facebook event page here
You can still pick up copies of Wilt & Rise on white vinyl over in our store along with an exclusive tshirt!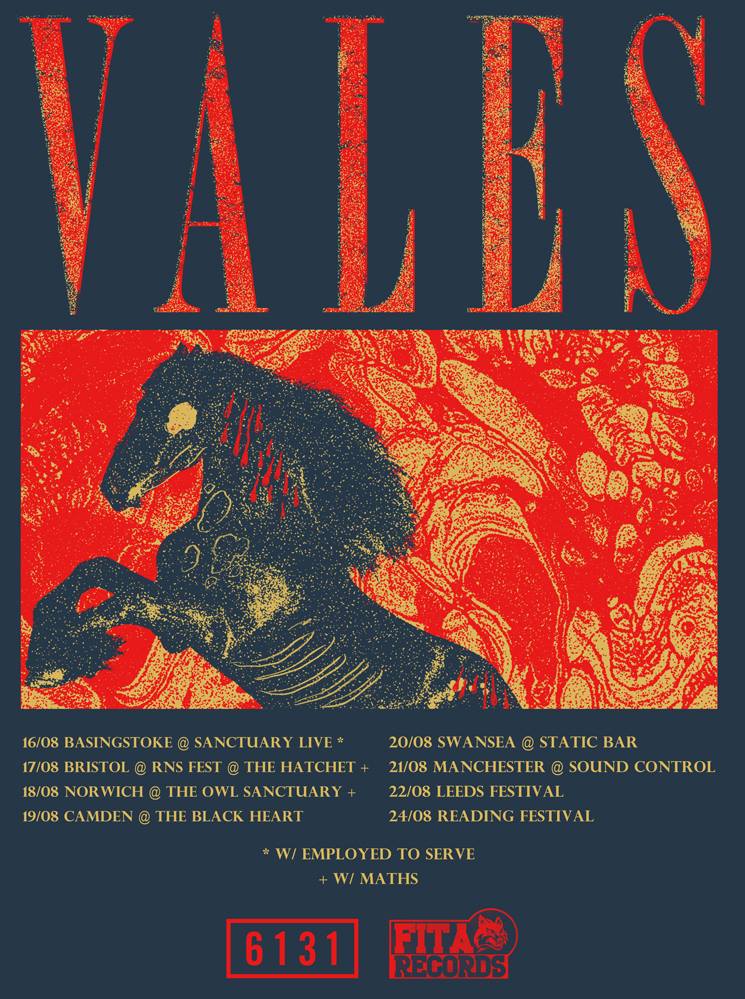 BENT LIFE EUROPEAN TOUR AUGUST 2015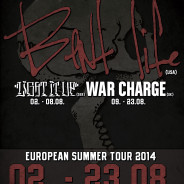 Our friends in Bent Life are currently on the road in Europe for the first time in support of the Full Skull LP we released earlier this year!
They'll be joined on the road by Light It Up (02/08 – 08/08) from Germany and War Charge (09/08 – 23/08).
Check out the Facebook tour page here
02. Aug GER Stateless Society Open Air Berlin Tiefgrund*
03. Aug GER Dresden Chemiefabrik*
04. Aug PL Lodz Klubokawiarnia Granda*
05. Aug PL Poznan Rozbrat Squat*
06. Aug AU Vienna Das Bach*
07. Aug GER Frankfurt 11er (Bent Life only)
08. Aug BE Ieper Ieper Fest (Bent Life only)
09. Aug UK Norwich Owl Sanctuary°
10. Aug UK Cardiff Fuel Rock Bar°
11. Aug UK London Purple Turtle°
12. Aug UK Leeds The Packhorse°
13. Aug UK Birmingham Talk°
14. Aug BE Sint-Niklaas OJC Kompas°
15. Aug GER Rastatt Art Canrobert°
16. Aug GER Voice of Art, Hohenstein Ernsttaal°
17. Aug GER Hamburg Hafenklang°
18. Aug GER Kassel Nord°
19. Aug NL Hengelo House Show°
20. Aug F Marseille Le Molotov°
21. Aug CH Zürich Lila Villa°
22. Aug GER Duisburg JZ St. Peter°
23. Aug GER Hannover Still Cold Fest°
* with LIGHT IT UP
° with WAR CHARGE
DOG KNIGHTS X FITA RECORDS 2014 SAMPLER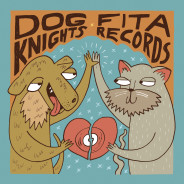 Our split label sampler with our main dudes Dog Knights Productions is streaming now over at Property Of Zack! 20 tracks taken from each labels 2014 releases so far, plus some brand new songs from upcoming records by The Winter Passing, Choir Vandals and Weak Teeth!
It'll be available to download from both labels' Bandcamp pages towards the end of the week! Let us know what you think on our Facebook, Tumblr, Twitter or Instagram!
DOG KNIGHTS PRODUCTIONS SIDE
Bloody Knees – Daydream
Blue Friend – Dasai *NEW*
Headroom – Gone *NEW*
Mahogany – Telephone Cord
Nai Harvest – Buttercups
Old Gray – Clip Your Own Wings feat. Michi Tassey (Stripped Down Version) *NEW*
Playlounge – handclap cinema
Sorority Noise – Dirty Ickes (Acoustic) *NEW*
Youth Funeral – Stolen Poems *NEW
Yumi – 弓 *NEW*
FITA RECORDS SIDE
Choir Vandals – Monsters *NEW*
Departures – A Song For The Sunset
Diamond Youth – Sunburn
Grandview – 7
Manners – The Sun Won't Rise
Moose Blood – Anyway *NEW*
Swan Dive – Hopesick
Vales – Dead Wood
Weak Teeth – Life Is Bullshit, Maroki *NEW*
The Winter Passing – Creak *NEW*
Artwork by Lew Currie
CHOIR VANDALS "AT NIGHT" 7″ VIA FITA/ 6131 RECORDS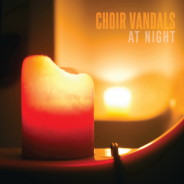 Very, very happy to announce that we will be releasing the upcoming Choir Vandals 7″ 'At Night' in Europe, with our friends 6131 Records handling the worldwide release! Choir Vandals put out one of my favourite EPs in recent memory last October titled 'Darker Things', an incredibly catchy 6 track full of sing alongs and indie-punk perfection.
'Monsters', a brand new song from 'At Night' is streaming now over at over at Wondering Sound and if you aren't listening to it on repeat the rest of the night, you're fucking up.
Preorders and another new track are to follow in September!
Summer Update
Time for an update on the year, we've been and remain pretty busy so if nothing else this will act as a reminder for me on what we've got planned!
All Ivy League TX preorders have been sent out, thanks everyone who preordered "Transparency", it's a fantastic record and I'm extremely proud to have a hand in releasing it. There's still some tshirts left and copies of the album on transparent yellow, limited to 100!
- Moose Blood and Departures both recorded for their split 7″ earlier on in July and we've received some mixes back. So excited to get this record to press and have everyone hear it, it's some of the best tracks from each band! For those that don't know, we will be releasing the split in the UK/ Europe and No Sleep Records will be handling the North American version.
- Speaking of both those bands, we have sold out of the pink/ orange copies of the 2nd press of Departures "When Losing Everything Is Everything You Wanted" LP. There's still some copies on 'cherry cola' coloured vinyl but not many. The green version of their 7″ "Green Turns To Red, Then Turns To Gold" also recently sold out so that's down to the clear copies!
Everything Moose Blood related has sold out in our store; our friends Day By Day Records in Germany who we released "Moving Home" with have a few copies of the first press of that 7″ left, but a repress is in the works on two brand new colours so keep an eye out for new on that, it should be out before the end of the year.
- The Winter Passing will be touring the UK end of August/ beginning of September with Hindsights and Driveway! We will be putting out their first full length around Autumn, go see them on this tour before we make them stars of the emo universe.
- We still have one more record to announce and release before the year is up, shouldn't be too long before it's announced! Real excited about it, you are moshing.
Thanks to everyone who's supported us this year, it's been our most productive so far and I hope to continue that into 2014!
Be sure to watch these two brand new videos from Moose Blood and Ivy League TX too for "Boston" and "Void" respectively!
The Winter Passing join the FITA family!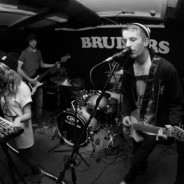 We are extremely happy to annouce that Ireland's The Winter Passing will be releasing their debut LP through us later on this year!
They will have a 7″ out in the coming weeks via Struggletown Records, View From The Attic Records and Something New Records, please check that out when it's available to preorder!
In the meantime take a list to their split with Forrest and the video for their new track 'Gold Blend pt.1′ here